On the 8th December, I'll be getting into the spirit of Christmas by joining thousands of other runners at Victoria Park, London, to compete in the Santa Run. We'll be dressed up as Santa Claus, there'll be carol singing, free mince pies and general merriment, so I have no doubt that the event will be a lot of fun, but underneath the festive façade, I'll be running it for a very serious cause.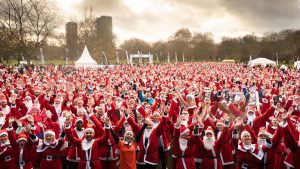 I've chosen to run the Santa Run to raise funds for The HALO Trust to help them to clear minefields that surround villages such as Musanzikwa in Zimbabwe. I was deeply moved to learn that children have to walk through life threatening landmines just to get to school every day. Imagine if you had to risk the lives of you and your children every time you took them to school, or walked to work! It's unimaginable isn't it.. but the village of Musanzikwa is trapped between two minefields, so the villagers there are forced to face this situation every day. What's more, the best land for farming is cut off by the landmines, leaving the villages desperate to feed their hungry family.
The image below shows school children being lead through a landmine to get to school.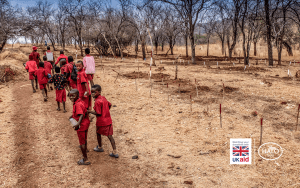 Words and pictures don't convey the depth of this cause deeply enough, so if you'd like to learn more, please watch this video to discover more about the devastating impact that landmines have on villagers lives, as told by a landmine victim, Mr Mafunga, the Headmaster of Kaitano Primary School.
Thankfully, in order to improve lives, enable safe access to farmland, water and education, the amazing folk at The HALO Trust are working hard to remove the landmines that remain in Zimbabwe. The work they are doing will enable villages to travel to sell their produce, improve their economy and to develop as a community.
HALO aims to lift the burden that landmines place on the villagers and to open up the land of Musanzikwa. To do all this, they really need your support. Incredibly, as little as £3 could destroy a landmine forever, £10 could help clear a safe path to school and £25 could help pay a deminer for one day. What's more, everything that's raised for this cause before 22nd December will be doubled by the UK government so your personal fundraising can have double the positive impact!
 Make Each Step Count and Join Team Halo…
HALO are a Gold Charity Partner for the Santa Run and have a limited number of charity places available in this fantastic festive fun run. If you would like to join me and become part of Team HALO, please click here to book your place now. Suggested fundraising targets are easily achievable at £100 per runner, but the more you raise, the more mines that can be removed. And don't forget, you'll get a free Santa outfit that you can rock for the season too, not to mention your Santa Run medal at the finish line!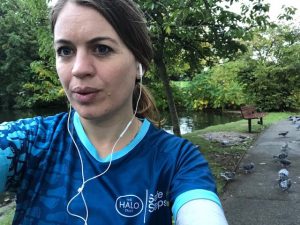 Fundraise with Ease with Crowdfunder
HALO have teamed up with fundraising platform Crowdfunder.co.uk and have created a charity campaign page which you can check out here. The page enables you to set up your own fundraising page quickly and easily and then share your page with friends and family on your social media channels. All the combined funds raised by Team Halo can be seen in real time on the charity page which is really motivating, plus you can check to see how individual runners are doing with their fundraising too. The main target for the HALO charity page is £20,000 and we've already raised 13% of it. With your help, we can smash it! (And don't forget, on top of this, all funds will be doubled by the government too!)
So, once you've signed up to the run, you can create your own Crowdfunder fundraiser page by clicking here and following the on-page instructions. It's super easy and unlike some other fundraising platforms, the team over at Crowdfunder aren't charging Halo a fee! Plus, there's no bank details required from you when you create your fundraising page, making it super easy to create and go live with. Once you've published your page, all you need to think about is who to hit up for sponsorship, dusting off those running trainers and getting in a few training runs!
I can't wait to don my Santa outfit and run with you all to help make safer steps in Zimbabwe this Christmas.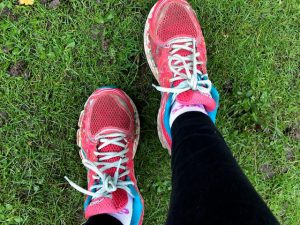 Visit Halo's website today to find out more about running the Santa Run for them:
https://www.halotrust.org/get-involved/raise-money/events-and-ideas/london-charity-santa-run/