If you thought you had to travel to the other side of the world to witness stunning views on a challenging trek – you thought wrong! Ben Nevis is situated in the Grampians Mountains in Scotland and standing 1,345 M tall, it is the highest mountain in the UK. Just last year, Scotland was announced as the most beautiful country in the world – and whilst trekking Ben Nevis you can witness this first hand!  Scotland boasts a wealth of eye-catching landscapes and mesmerising scenery, along with endless secret treasures waiting to be found such as mysterious lochs and castles that are integrated amongst wild beaches and hypnotic mountain ranges – it sure does have a lot to offer any explorer!!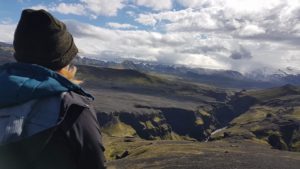 This 3-day trek is perfect for your first ever hiking challenge or a place to kick-start preparations if you're training for a tougher climb. We will be on hand with a training programme to keep you focused in the months leading up to your exciting adventure, and we will also be able to advise you on your fundraising targets whilst providing you with a full kit list to make sure you are trek ready.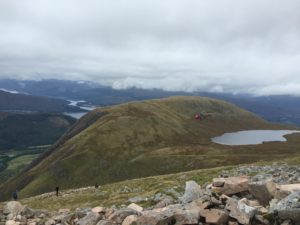 Take a look at these facts about Ben Nevis:
Ben Nevis is all that's left of an ancient volcano. Its peak is the collapsed dome of a volcano that imploded millions of years ago.
Ben Nevis is an Anglicisation of the Scottish Gaelic name 'Beinn Nibheis.' 'Beinn' is the most common Gaelic word for mountain, 'Nibheis' is interpreted in many different ways, though the word is commonly translated as malicious or venomous.
Snow can be found on the mountain nearly all throughout the year.
Along with Scafell Pike (in England) and Snowdon (in Wales), Ben Nevis makes up the National Three Peaks Challenge – climbing all three mountains in 24 hours
An observatory was built at the summit in 1883 to monitor the weather at high altitudes. This was open for 20 years and was then left unmanned due to lack of funding. Its ruins can still be seen at the summit today.
The first person to reach the summit was a botanist called James Robertson on 17th August 1771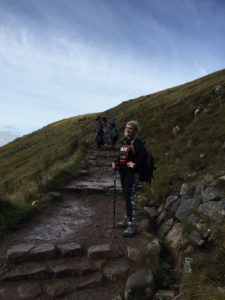 So…have we convinced you?! Experience this epic challenge and discover Scotland's prestigious charm all at once. This is an adventure that is perfect for both solo walkers and trekking buddies alike, whether you're raising funds and awareness for a cause close to your heart or overcoming a fitness goal – this is an experience that you will cherish forever. Make 2018 YOUR year to get involved and conquer the highest peak in Britain set at 1,346 M above sea level – now that is an achievement!
Dare to try it yourself? Request a brochure or Book Now!